G4C Wales
G4C Wales (Generation for Change) is a driving force in Welsh construction with a focus on the industry's young professionals who have an interest in the Welsh built environment.
G4C Wales' core idea is to harness the power of this generation to drive change and improve the way the industry functions.
Its goal – and this applies to G4C in Wales and right across the UK – is to become the organisation that is the driving force for change, through the development and connection of the future industry leaders.  This dynamic ambition means that G4C gives its members access to innovative industry thinking, enables networking with a broad cross section of industry professionals and provides opportunities to grow and learn through initiatives and events which are free to attend.  Whether you are an established young professional or a newcomer, involvement in these initiatives will provide an understanding of the strategic development and future shape of the construction industry. 
Not surprisingly, many of members of G4C Wales are award winners in the CEW Awards.
If you believe in collaborative working and integration in construction, G4C is the place for you to make a difference. There is always plenty going on – you can even join the discussions and exchanges of best practice on the G4C Wales LinkedIn group or @G4CWales.
G4C Bitesized Learning Event & AGM - 11th February 2020
On 11th February 2020, we held our first event of the new year titled 'Bitesized Learning', with several speakers and presentations on varying topics. The event was fully booked beforehand and very well attended on the day. We heard from a variety of professionals from within the construction industry, we covered everything from SUDS, Mental Health in the industry and Improving work place culture.

Feedback to date has been brilliant, we would like to thank all of our speakers for partaking in the first event and making it a great success. We are hoping to hold several more Bitesized events over the coming year and would be grateful for some suggestions on topics you would all want to hear about.

Following the breakfast event, we held our 2020 AGM where current Chair Chris Amos stepped down after 3 years in the role and Jonathan Edwards and Lauren Clarke took over as co-chairs.

We as a committee would like to thank Chris for all of his hard work over the past few years and look forward to continuing this work over the coming months.

We look forward to seeing you all very soon at our next event.
G4C Wales Awards - 12th September 2019
Generation for Change (G4C) Wales hosted their second Awards evening at the Senedd on the 12th September, showcasing the talent of the young people in the Welsh construction industry. With over 25 shortlisted entries, it was an evening full of positivity and pride for the individuals and companies in attendance. Congratulations to all our winners listed below.
G4C is part of the Constructing Excellence Group, a movement for change in construction, led by and for the benefit of our future industry leaders. G4C is made up of young people from the industry across all sectors and levels. G4C Wales' ambition is to harness the power of this generation to drive change and improve the way the industry functions.

The G4C Awards is a platform to demonstrate the positive impact of young people in our industry as well as showcase how young professionals are working to challenge the current negative perception of our industry.

The G4C committee, the award winners and shortlisted nominees work hard to promote our industry and engage with communities and the education sector to raise awareness of the opportunities available in construction. G4C is a positive ambassador for the industry: demonstrating the wide range of roles available in our sector.

Chris Amos, Chair G4C Wales said;

"More and more young people are choosing a career in construction and we're starting to see a more diverse and inclusive workforce. Our G4C Awards put a spotlight on this activity and send a clear message to schools, colleges and young people that construction is a dynamic, exciting career full of possibilities. G4C will continue to promote our industry and help facilitate a more engaging and positive narrative with the public - because these awards are just one way to showcase the positivity of our industry.

"The awards would not be possible without the support and dedication from the Constructing Excellence in Wales team, who have supported G4C Wales from the beginning but also allowed the committee the freedom to make its own decisions and shape its own direction!"


Winners:

Apprentice of the Year Technical
Rhys Davies - Arup
Apprentice of Year Trade
Jessica Rennie – Cyfle Building Skills Ltd
Commitment to Employee & Training Development
Andrew Scott Ltd
G4C Future Leader
Alexandra Egge – Mott MacDonald
Mentor of the Year
Ricardo Teixeira – Mott MacDonald
New Professional of the Year
Victoria Savage – Scott Brownrigg
Student of the Year Higher Education
Jihane Tahri-Hassani – Mott MacDonald
Trainee of the Year
Kieron Coyle – Hydrock Consultants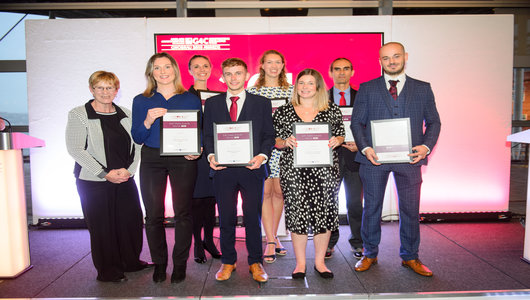 Christmas Quiz 2019
Annual Charity Quiz - 7th December 2017
Our annual Christmas Charity Quiz was held jointly with CIAT Aspiration/CIOB Novus and RICS Matrics. Over 80 young professionals attended the event and enjoyed the opportunity to network with colleagues within the industry. The supported charity this year was Maggies and £554 was raised for this very worthy cause.

The winner of the Christmas jumper was Jamie Donegan, Senior Urban Designer from The Urbanists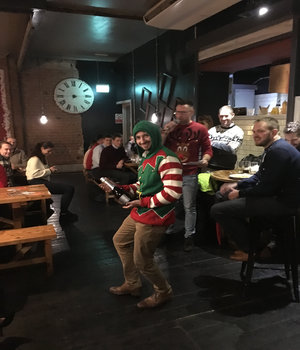 And the winning team was Arup – well done!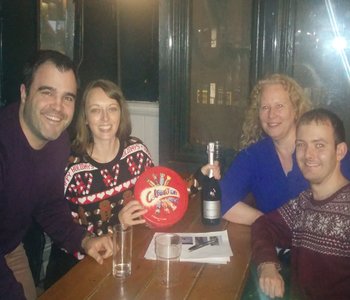 G4C Wales AGM - 26th October 2017
G4C Wales AGM took place Thursday 26th October at Tiny Rebel in Cardiff. It was a great turn out to welcome our new joint chair's Libby Jones Business Development and CSR Supervisor at Dawnus and Chris Amos Senior Consultant at Melin Consultants.
To view our new committee members click here: https://www.cewales.org.uk/get-involved/g4c-wales-committee/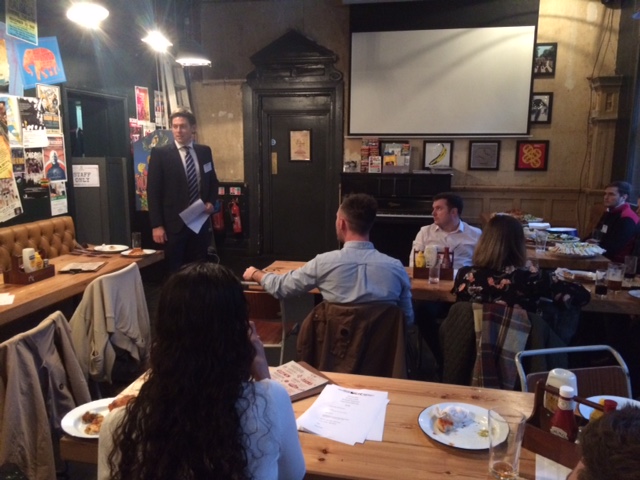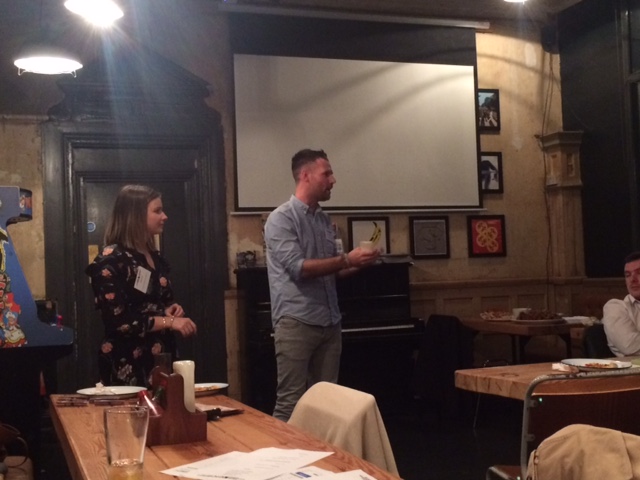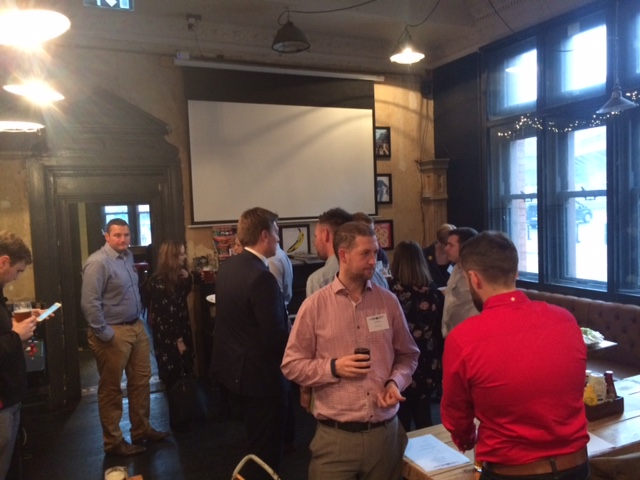 _________________________________________________
Time to listen to the next generation – it's their future!
Welsh construction must abide by the ideals and goals set out by the Future Generations Act, so why don't we engage with that future generation more than we do right now, asks Milica Kitson, CEO of CEW
Download: Vision For Wales report
Download: Wales online article
Download: Western mail article
____________________________________________________
G4C West Wales Charity Quiz - Thursday 9th March 2017
The first successful South West G4C Wales Wales quiz with 45 attended the Grape and Olive, Swansea - £200 was raised for the Maggies'charity - Maggie's Centers offers a solution to mutual dilemma: information and support that is unconditional and non-institutional, and, therefore all the more powerful and effective'.
G4C West Wales committee visited Maggie's in April for a show around and also to formally present the cheque: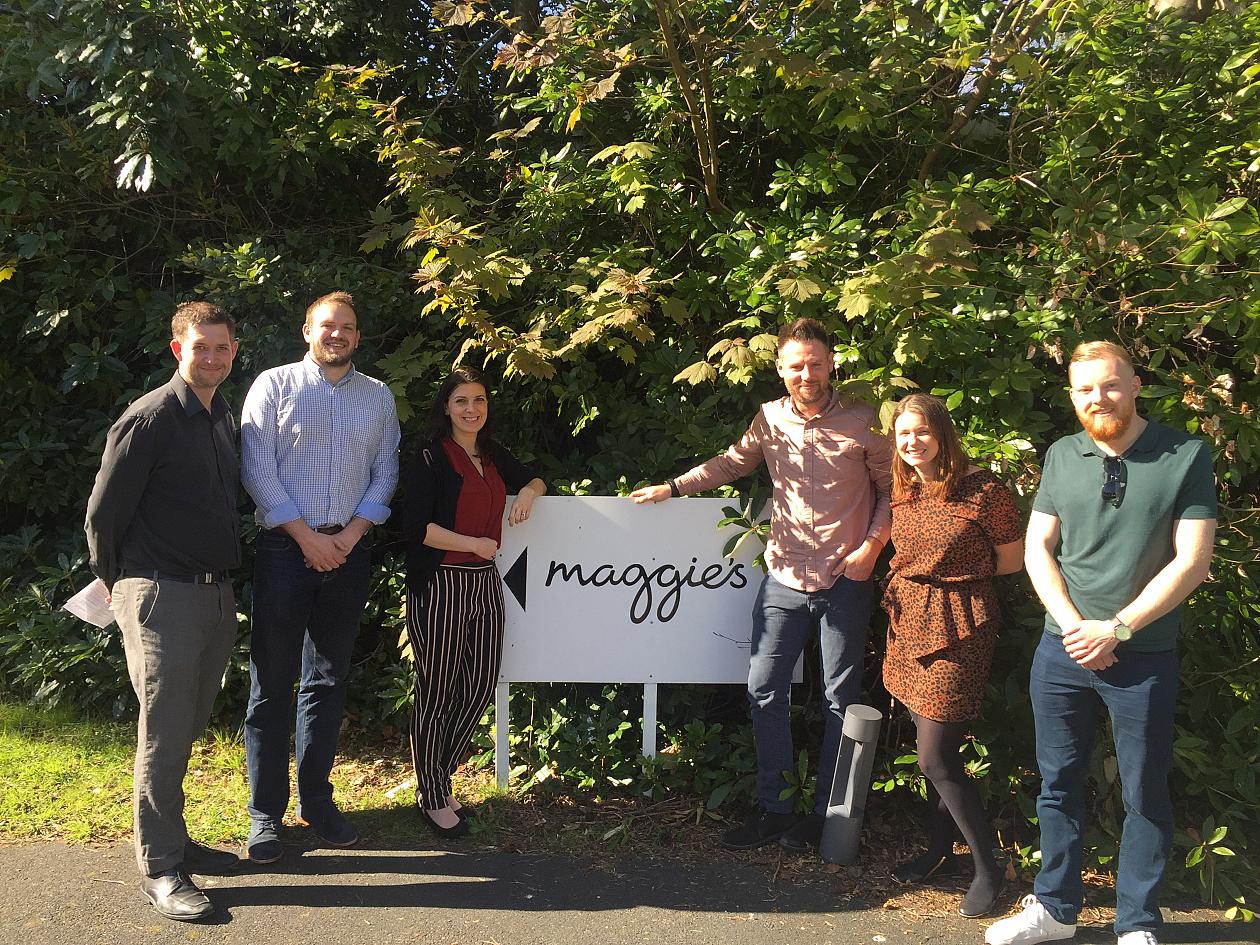 G4C West Wales - Launch 6th December 2016 
G4C Wales launched its West Wales Group saw over fifty people come and find out about being a young professional in Welsh construction. Are you part of the generation driving change in Welsh construction? If you're not, then you might be in danger of being left behind because with over fifty people attending the launch of the G4C West Wales group last week it looks like the industry has youth on its side. 
G4C Wales is calling for students, graduates, young professionals and newcomers to Welsh construction to join its new west Wales group based in Swansea. 
Don't be left out, you can find out more about G4C Wales from the CEW team.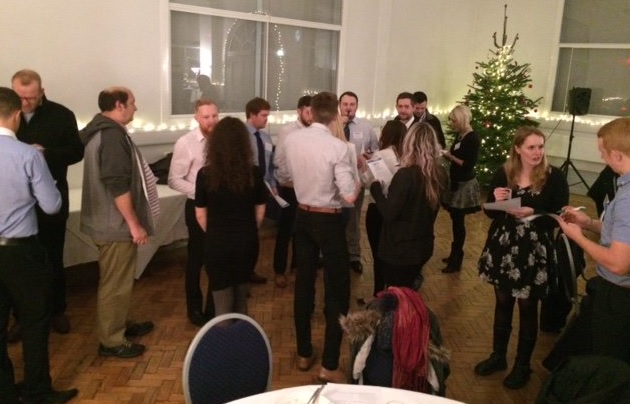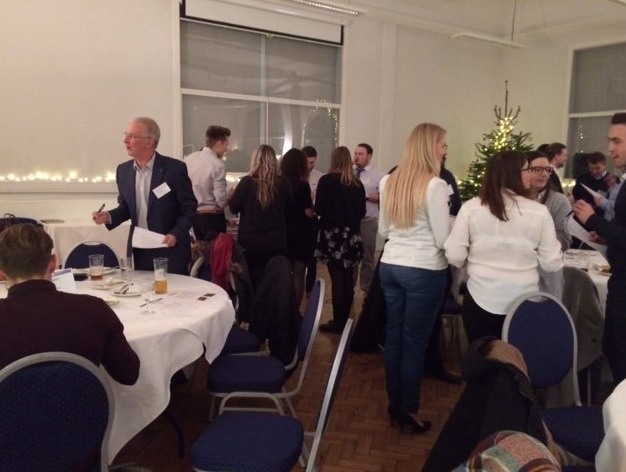 1st December 2016 - G4C Wales/CIAT/CIOB Novus/Design Circle: Christmas Charity Quiz
Another successful G4C Wales quiz held jointly with CIAT, CIOB Novus and Design Circle
Over 90 attended at the Yr Hen Llyfrgell and £440 was raised for the Construction Youth Trust.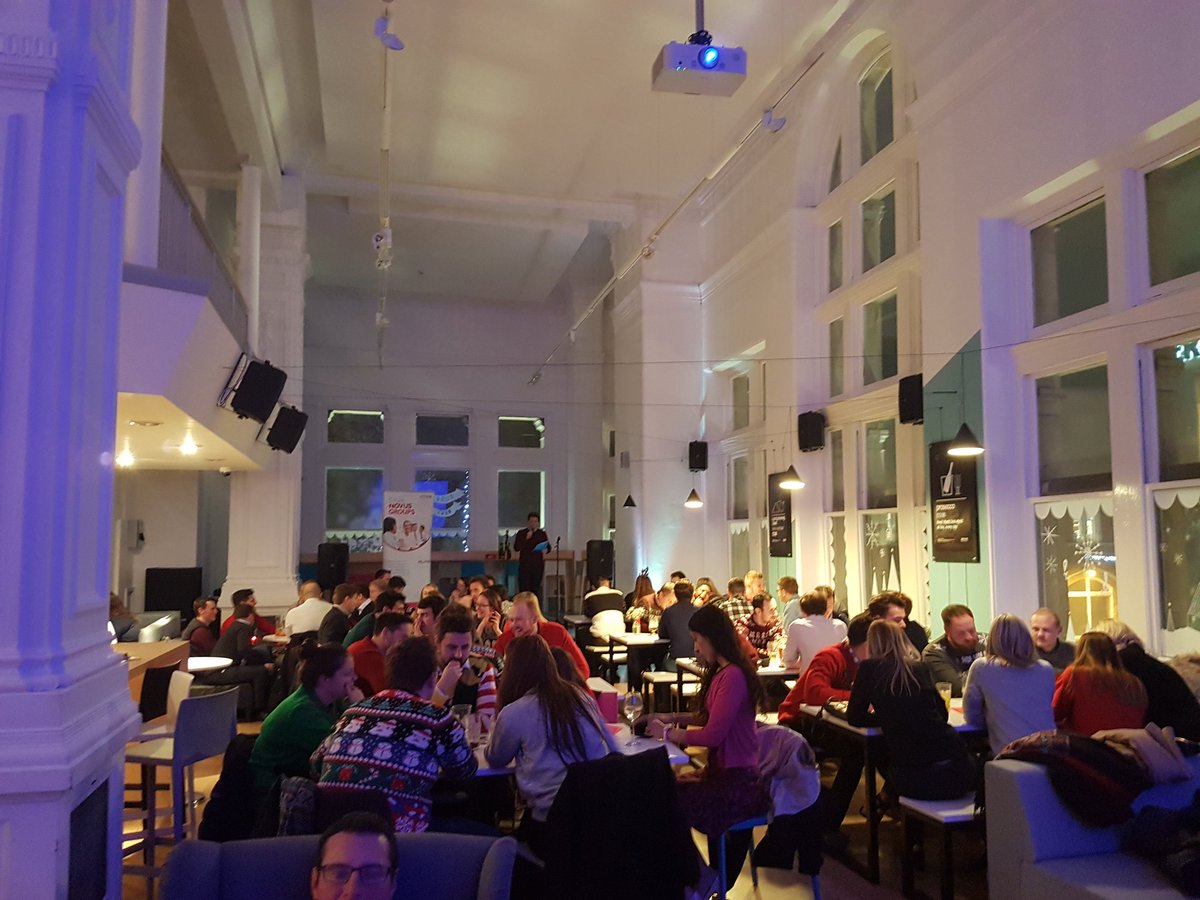 Join Us!
To find out about joining G4C please email info@cewales.org.uk or call 02920 493322.