Previous Winners
2012 Winners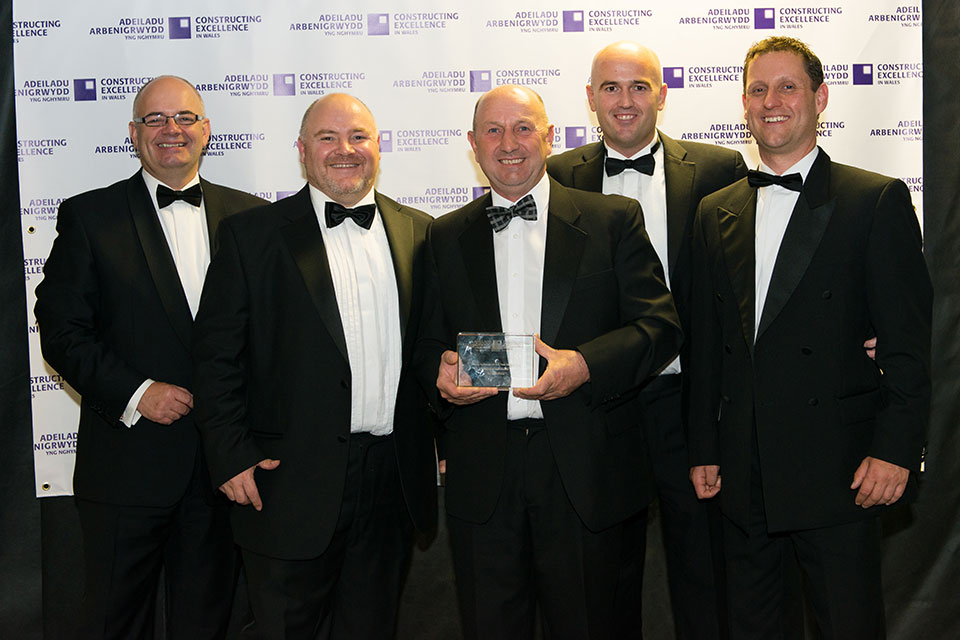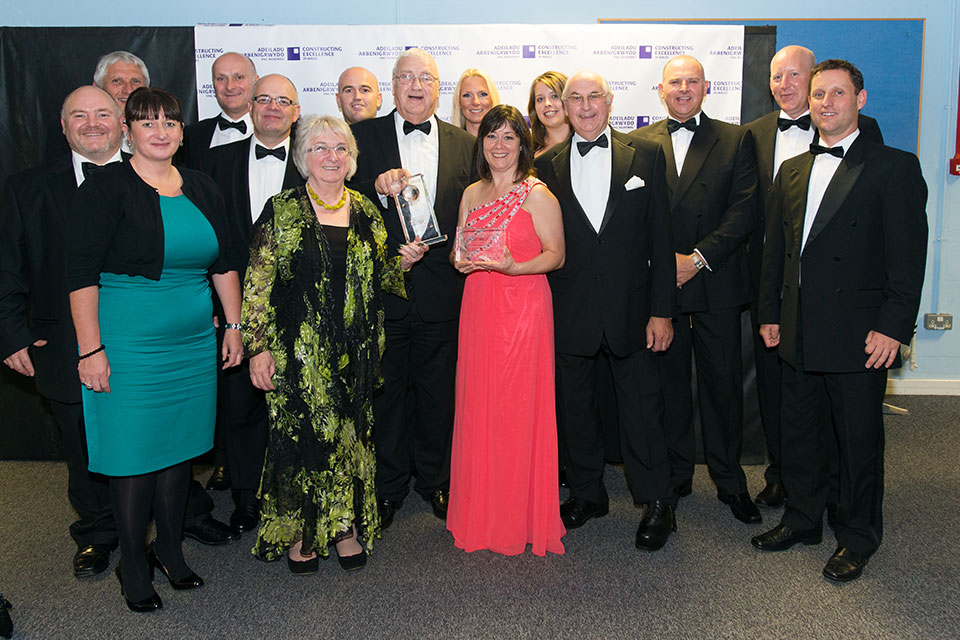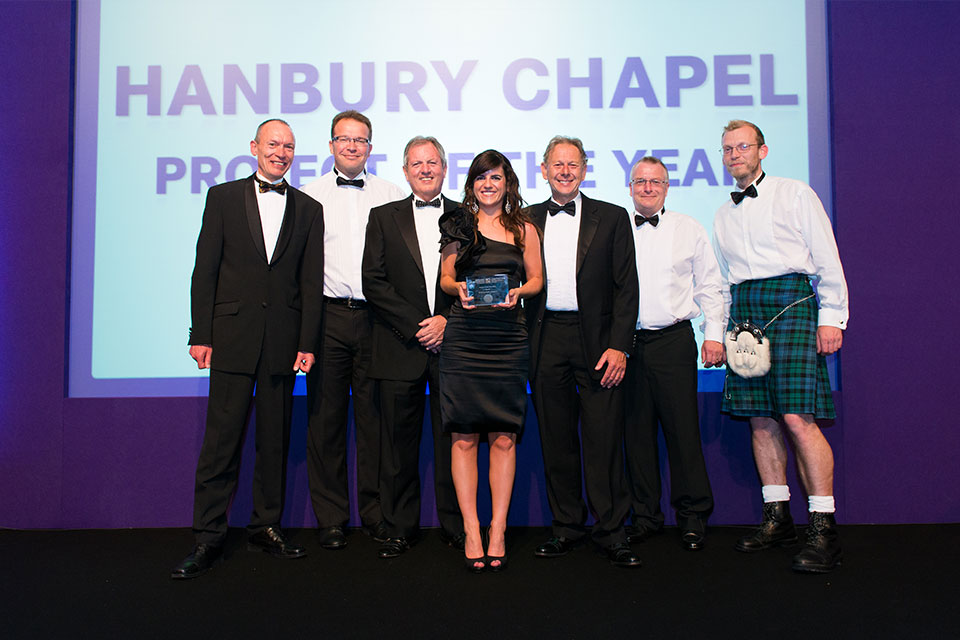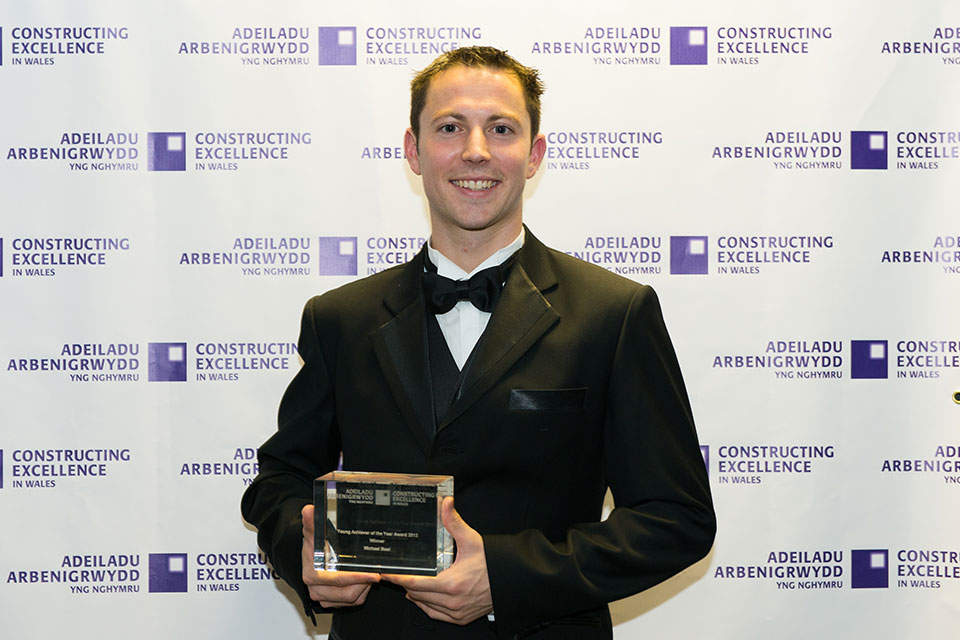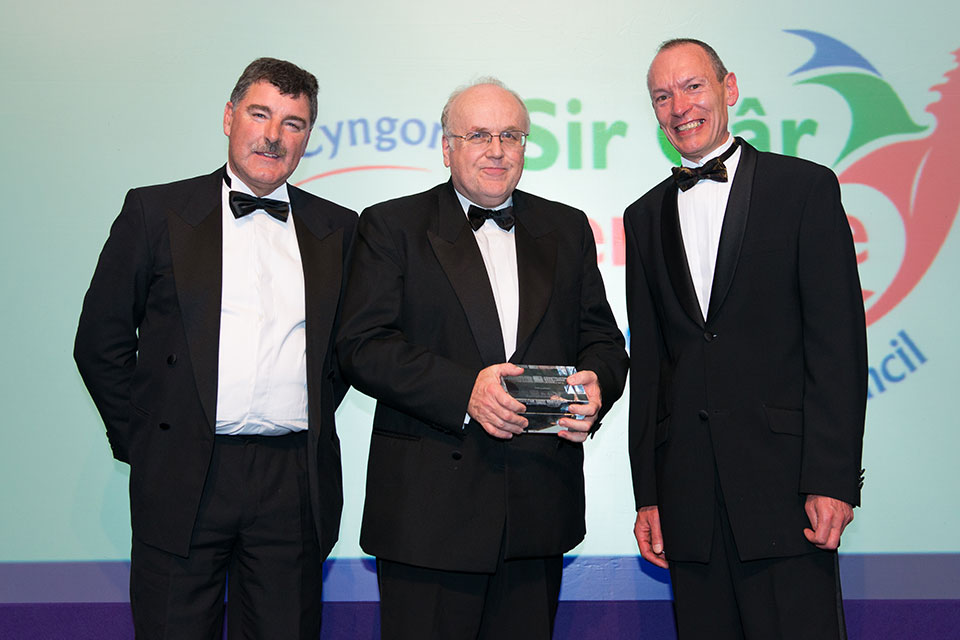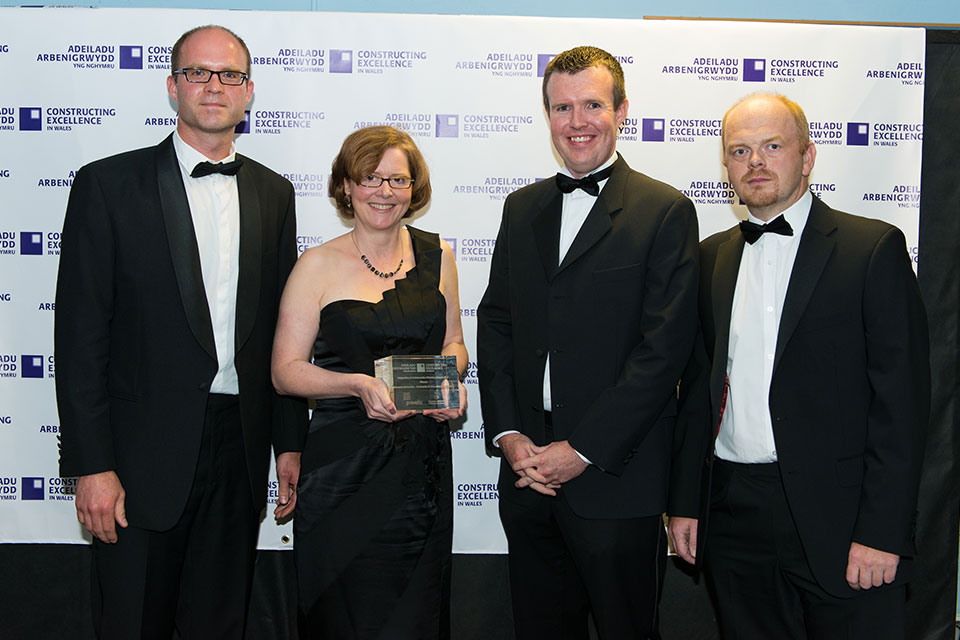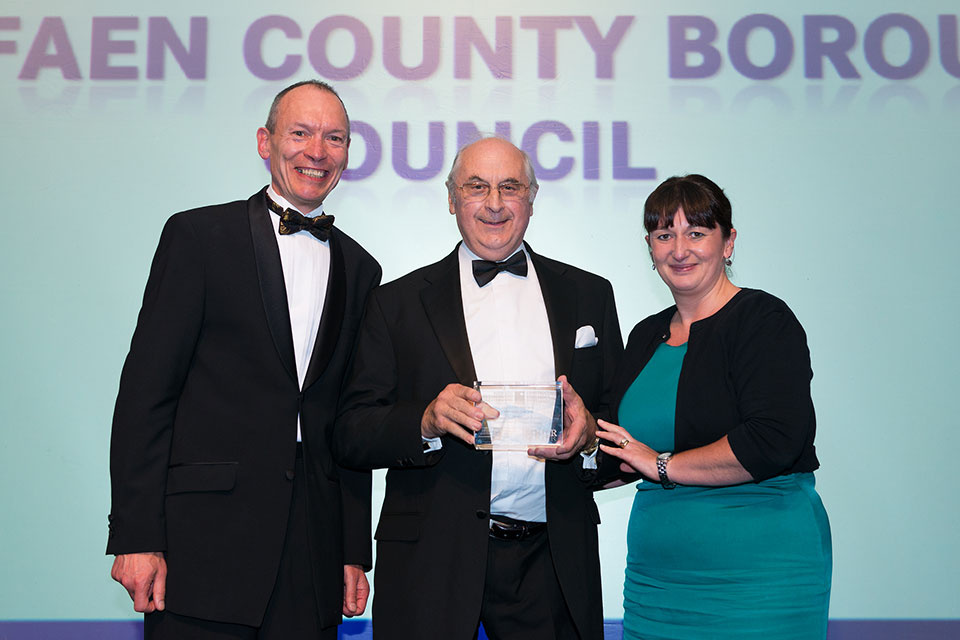 2012 Sponsors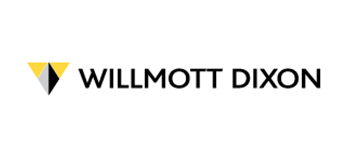 Willmott Dixon
Willmott Dixon Wales & the South West is a leading development & construction firm which stands out from the crowd. Willmott Dixon has a broad range of cross sector experience working with private businesses and public sector organisations from hospitals and schools to offices and concert halls. We have built a number of landmark projects which historically includes Cardiff's City Hall and Old Library and today includes the iconic redevelopment of the Royal Welsh College of Music & Drama, the University of Wales' Newport new City Campus and new pioneering research facilities for IBERS at Aberystwyth University. We are also proud to be part of The Works regeneration project in Ebbw Vale. Across the Severn Bridge, Willmott Dixon projects include Colston Hall, the Nanoscience building for UWE, Hereford Cattle Market and the Royal Arcade in Cheltenham.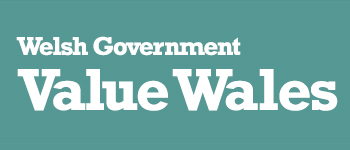 Value Wales
The Value Wales Division of the Welsh Government has the role of supporting public sector organisations in making the Welsh pound go further. Providing leadership, strategic direction, procurement training and best practice guidance to help public sector organisations in Wales achieve real and sustainable improvements. They work in partnership with the Welsh public sector to promote professionalism and improve the value for money obtained from procurement activities; thereby supporting the delivery of public services while benefiting the economic, environmental and social landscape of Wales. They assist Welsh Government officials, partners and stakeholders to meet their business objectives, ensuring best practice and value for money whilst working on schemes, arrangements and policies for the benefit of the people of Wales.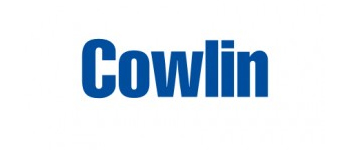 Cowlin
Cowlin has been in Wales for over 70 years, our customers, their projects and our joint experiences have shaped who we are today, whether it be; social care, education, student accommodation, health, leisure or commercial, we turn concepts into reality. The times are changing and so have we. Through our experience we add value and bring our customers ambitions to life through: Design Innovation, Reliable Build Quality , Informed Cost Plan Advice , Inclusive Stakeholder Engagement , Whole Life Cycle Options, Sustainable Design Technical Review, BREEAM & Code for Sustainable Homes Compliance, Waste Minimisation Plans, Lean Construction Processes, Community Engagement Strategies, Supply Chain Collaboration Cowlin as part of the Balfour Beatty Group, deliver positive Social, Environmental and Economic benefits, whilst delivering inspirational projects.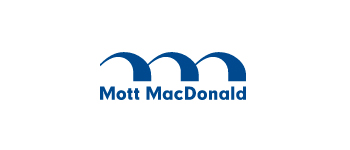 Mott MacDonald
Mott MacDonald is a £1 billion global management, engineering and development consultancy of unrivalled diversity spanning 140 countries. The company has over 14,000 employees working in a wide range of sectors from project management, power, buildings, cost consultancy, water and environment, through to health, education, industry and communications. Mott MacDonald's success is fuelled by the professionalism, dedication, enthusiasm and ingenuity of it's people. Progress and improvement are embedded in Mott MacDonald's culture and this drives the business in new and interesting ways, contributing to solutions that are more cost-effective; that are faster, easier and safer to build; that perform better in operation; that are sustainable; and that maximise social benefit.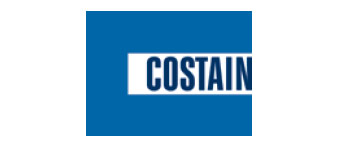 Costain
Costain is a leading UK engineering and construction company, which has a portfolio spanning more than 140 years of technical excellence and a vision to be one of the UK's top solutions providers. "Choosing Costain" is the Company's strategy and provides a blueprint for the next stage of development in line with the significant changes which are taking place in the industry over the next decade. National activity in the areas of infrastructure, environment and energy is intense and set to gather momentum in the years to come. The strategy will enable Costain to deliver increasingly a full-service offering, from front-end engineering consultancy and design, through construction to back-end care and maintenance.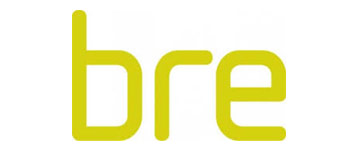 Bre
BRE is an independent research-based consultancy, testing and training organisation, offering expertise in every aspect of the built environment. We help clients create better, safer and more sustainable products, buildings, communities and businesses. BRE is wholly owned by the BRE Trust, with profits used to progress the state of knowledge in the construction industry and drive forward cutting edge research and the dissemination of information.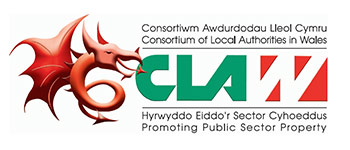 CLAW
CLAW, the Consortium of Local Authorities in Wales, has an important role as the leading Welsh local government forum for the management of property assets in public sector. With close links to the Welsh Government and the Welsh Audit Office the main purpose of the organisation is to assist authorities with sharing best practice, training and development needs, and the development of common standards. CLAW welcomes the opportunity to sponsor the CEW Awards for 2012 and looks forward to continued and strengthen links with CEW for the future.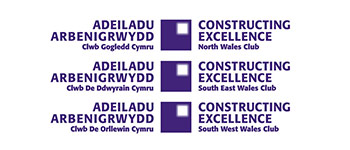 South East Wales Club, South West Wales Club, North Wales Club
The Welsh best practice clubs are vibrant clubs providing a stimulus for the sharing of ideas and best practice across each region as well as building important links with each other and industry groups. The Clubs have an important role in reaching out not just to the industry itself, but to the communities affected by the developments. They organise events to share best practice amongst members, to educate local people and play a central role in creating a sustainable future for the industry in Wales.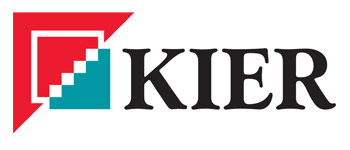 Kier Wales
Kier Wales are involved with frameworks across the length and breadth of the country. On the Torfaen framework, they have completed 15 projects, including Blaenavon Community Campus and Crownbridge School and are currently on site at Ysgol Gyfun Gwynllyw in Trevethin. Kier have a wide range of retail and leisure experience in towns and cities across Wales; including Aberystwyth, Builth Wells, Carmarthen and Cardiff. Projects range from small refurbishments and renovations to retail and mixed use developments. Kier Wales delivers best value by engaging with the local communities in which it works.