Exemplar Design Stage/Enabling Zero Waste Event – Willmott Dixon and the Menai Science Park (M-SParc)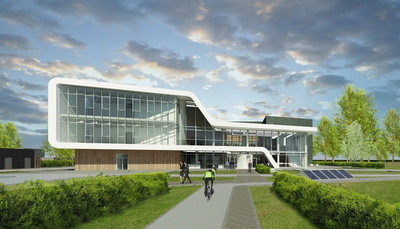 Download: Presentation Part 1 - M-Sparc – Menai Science Park
Download: Presentation Part 2 -M-Sparc – Menai Science Park
A joint presentation hosted by the project team and CE Wales will give you the opportunity to hear the design stage presentation for the Exemplar programme and will expand on the Exemplar aspects of the project. Menai Science Park Ltd (M-SParc) is currently developing ambitious plans to establish a Science Park in Gaerwen, some six miles from Bangor. M-SParc Ltd, a wholly-owned subsidiary of Bangor University, aims to establish the first Science Park in the region offering clean workspace, offices and labs along with open hot desking.
The scheme is involved in CEW's Enabling Zero Waste initiative which aims to establish if, and how, the construction industry can achieve the zero waste targets established in the Welsh Government's waste strategy, Towards Zero Waste. CEW is working in collaboration with the construction industry to provide a detailed insight into the achievability of zero waste at present. The goal being to share best practice solutions and opportunities, along with identifying any barriers associated with achieving Welsh Government targets.
Working with the Enabling Zero Waste team Willmott Dixon and the team are looking to prevent, reuse and recycle as much waste as possible. During the event a project overview will be provided detailing results to date, waste management challenges and highlighting examples of best practice.
Come along to see how this ground-breaking project has used Exemplar techniques during the Design phase to work with the Client to deliver what will be an iconic building to serve the knowledge economy of North Wales for years to come. This £15m D&B Contract excels in the use of BIM and the way it was able to consult and work as a team to develop a project surpasses client expectations.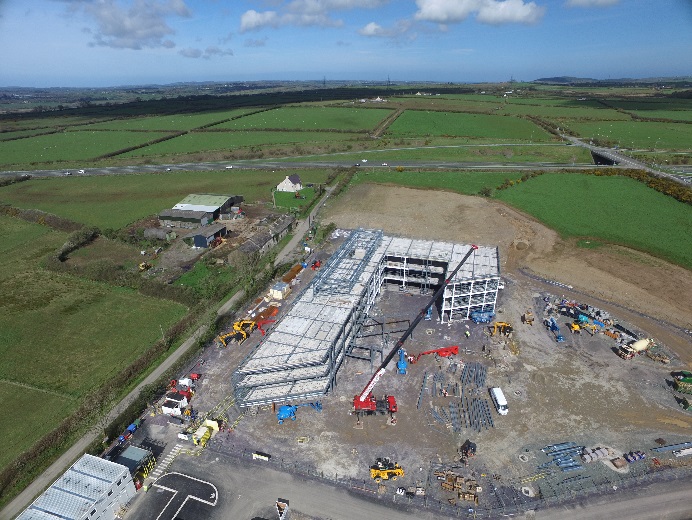 The team will describe the various different elements that make up the Exemplar aspects of the scheme including:
•             Utilising BIM beyond the construction aspects
•             Customer satisfaction questionnaires and full 360 reviews
•             Waste management and waste as a resource
The team will also describe how collaborative working and the use of the Clerk of Works is producing positive results and the work being done with regards to Community Benefits, Ecology and Sustainability. Following presentations there will be a site tour, full PPE is required.
How to Book: To reserve your place please email CEWales Events stating your full contact details and the names of all delegates wishing to attend.
Non-attendance by any registered delegate will be charged £20 (plus VAT) unless you have informed us prior to the event.
In order to reduce wastage at our events CEW operates a policy of only notifying venue details when issuing registration confirmation. This ensures we only cater for delegates who have registered and don't over order for individuals who may or may not turn up on the day.