Monthly State of the Nation Panel Discussion
CLICK HERE TO BOOK YOUR PLACE

Join us for our monthly State of the Nation panel discussions, with speakers from Wales, Midlands, South West and North East: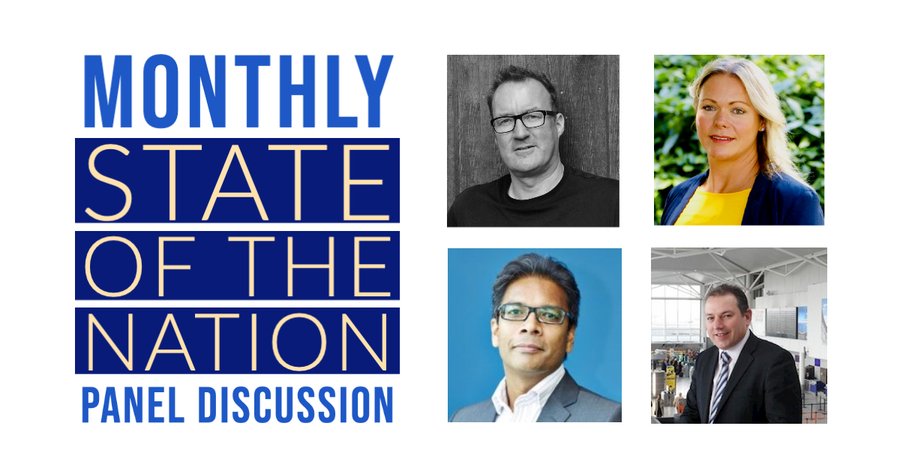 Speakers:
 Cat Griffiths-Williams, CEO, Constructing Excellence in Wales
Cat Griffith-Williams is CEO of Constructing Excellence in Wales, the united voice of the Welsh built environment sector. Cat has acted as Head of Wales for the Building Engineering Services Association, as well as National Executive Officer for SEC Group Wales/Cymru, the Specialist Engineering Contractors Group and has a strong communications background. She ran the Welsh office for Grayling, one of the UK's communications agencies, where she was responsible for its overall strategy and oversaw public affairs, strategic partnerships and stakeholder relations liaising with Welsh Government, BT, Land Securities and the European Commission. 

Uma Shanker, Programme Director, Severn Trent & Chair of CE Midlands
Project / Programme Director and Chartered Engineer with over 20 years experience in large and complex Client and Supplier organisations in both public and private sectors.
Extensive track record leading the planning, development and implementation of major infrastructure and business transformation.

Andrew Goodenough, Infrastructure Director, Bristol Airport & Chair of CE South West
Andrew is a Chartered Quantity Surveyor and Project Manager with 20 years experience. He has 11 years airport experience, having previously worked for TBI Airports managing capital expenditure projects in London Luton, Cardiff and Belfast International Airports, and is a Board Member for Constructing Excellence South West.
Andrew is responsible for the strategic planning and delivery of all development projects. Since joining the team he has delivered a large number of key projects including the construction of the Western and Central Walkways, West Apron Stands, Profred Hangar and the construction of World Duty Free in the Terminal. He has also set up construction frameworks for the development of Bristol Airport for the next eight years to ensure continuity of approach, enhanced safety, continuous development / shared learning and long term construction cost management.

Tim Bailey, XSite Architecture & Chair of CE North East
Tim is an architect based in Newcastle upon Tyne. Graduating from Newcastle University in 1990 and qualifying in 1992 he has been involved with a diverse range of realised building projects with contract values between £30,000 and £25m. In November 2000 he founded his own practice, xsite architecture, that became a LLP in 2008. As well as commercially driven schemes for residential, retail, leisure and office development, considerable experience has been gained with Public and Voluntary Sector clients on Heritage and Arts Projects, Community Consultations, Contract Administration and Project Management.