G4C Wales, Design Circle and CIAT aspirATion: Summer Networking Event - Cardiff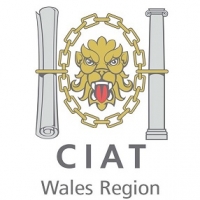 We want to welcome the Welsh summer amongst friends, colleagues and peers from across Welsh construction? Fancy a glass of Pimms or a beer at the end of a long week? Well, get yourself along to this joint summer summer BBQ on 21st July.
Generation for Change, or G4C is one of the most successful and vibrant parts of Constructing Excellence in Wales. We always manage to bring together a mix of young professionals from across the construction industry who are all keen to share ideas, discuss innovative solutions for the projects they work on and improvements to the wider industry – whilst having a good time. Design Circle is the southern branch of the Royal Society of Architects in Wales [RSAW]. It represents 600 of approximately 830 registered architects across Wales and is an organisation run for and by architects and designers. It provides aprofessional and social platform for its members, as well as those of the wider construction design professions. As a membership based organisation, CIAT is owned by and operated on behalf of its members with a growing network of members who are based around the globe. This network is open to all members creating a huge resource and knowledge base.
The idea for the summer BBQ is to have fun, but enjoy the chance to network as well. As with all of the G4C events it is a great chance to meet with people drawn from all aspects of the supply chain to build relationships with experienced professionals and develop some of the crucial soft, behavioural skills needed by the future leaders of construction in Wales.
The nominated charity this year is Shelter Cymru Wales's people and homes charity. Its vision is that a decent, secure home is a fundamental right and essential to the health and well-being of communities. Shelter Cymru provides independent, specialist advice, advocacy and legal support for anyone with housing problems. In 2012 the charity's advisers helped nearly 17,000 people from across Wales, helping to prevent homelessness in 90 per cent of cases where it was threatened.
How to Book: To reserve your place please reply to CEWales Events stating your full contact details and the names of all delegates wishing to attend. Substitution of delegates can be made at any time.
Non-attendance by any registered delegate will be charged unless you have notified us prior to the event.
Follow us on twitter @CEWales