Exemplar project - Post Occupancy Event – One year on how has Phase 3 of the A465 upgrade delivered against its aims and targets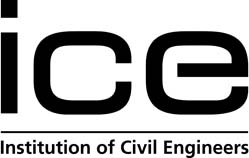 Download: Presentation
A strategically important link for Wales, the A465, "Heads of the Valleys" has a critical role to play in a sustainable future for Wales.  A safe, efficient, modern transport system is essential for the economy of Wales to grow and become more competitive.
The local region has suffered from economic inactivity, poor quality jobs, unfavourable image and limited transport and telecommunications.  Wales' first Strategic Regeneration Area characterised by The Welsh Government's 'Turning Heads' strategy for the area identified plans to upgrade the A465 as one of the major opportunities to deliver regeneration.
The 7.8km long upgrade project between Brynmawr and Tredegar was procured in March 201 under a collaborative Early Contractor Involvement model with the Carillion team joining that of the Welsh Government to develop and deliver the best solution for Wales.
The project secured £82m of European Regional Development Funding through the collaborative efforts of the team.. The £116m construction contract took 33 months to deliver and started in January 2013 and was completed in September 2015, on time and under the original budget. The team has worked collaboratively throughout the pre-construction and construction phases to deliver a project which incorporates new initiatives and best practice across the three pillars of sustainable construction.
How to Book: This event is free of charge but you must register in advance. To reserve your place please email cewalesevents@cewales.org.uk stating your full contact details and the names of all delegates wishing to attend. Substitution of delegates can be made at any time.
Non-attendance by any registered delegate will be charged £20 plus VAT unless you have informed us by Tuesday 18th October 2016.