Design Stage Event – Cardiff EBL Exemplar development.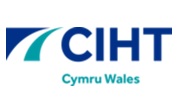 Download: Presentation
This joint presentation hosted by the project team, CE Wales and CIHT will give the opportunity to hear the design stage Presentation for the Exemplar programme will expand on the Exemplar aspects of the £40m Eastern Bay Link project currently being constructed in the Port of Cardiff between Queensgate and Ocean Way roundabouts.
This ECI (NEC3) design and construction contract was let by Welsh Government, who have employed WSP Parsons Brinckerhoff and Corderoy as their Agents. The Dawnus Ferrovial Agroman Joint Venture, who appointed Capita as lead designer and Cass Hayward as specialist bridge designer then started KS3 in January 2015.
Due to the need for early service diversions, works on site started in June 2015, even though the preliminary design was not completed for another three months. The project is due to be completed in late Spring 2017.
The team will describe the various different elements that make up the scheme including:
Dealing with services including a major pipe jacked sewer diversionThe installation of wick drains and construction of a surcharged embankmentDriven & bored pilingExtensive temporary worksViaduct construction using steel beams and concrete beams and parapet edge unitsRoad construction including the two roundabouts
The team will also describe how collaborative working and the use of the Project Bank Account is producing positive results and the excellent work being done with regards to Community Benefits, Ecology and Sustainability.
How to Book: This event is free of charge but you must register in advance. To reserve your place please email CEWales Events stating your full contact details and the names of all delegates wishing to attend. Substitution of delegates can be made at any time.
Non-attendance by any registered delegate will be charged £20 unless you have informed us by Wednesday 23rd November 2016.