Constructing Excellence in Wales  wholly funded by Welsh Government  
Constructing Excellence in Wales exists to improve industry performance in order to produce a better built environment it is the single organisation charged with driving the change agenda in construction.
The latest in Constructing Excellence in Wales
Latest news
20th October 2017
A lot of organisations invest in learning and development of their people, but exactly where does that start and stop? Everyone, from the chairman and CEO downwards needs to review their work, learn, improve and grow as individuals to be able work better as a team.
View all news items
Upcoming events
Business Wales in partnership with Transport for Wales and Construction Futures Wales will host the first joint Developing Sustainable Transport for a Better Wales event on 25 October 2017.
Date:
Wednesday 25th October 2017
Location:
University of South Wales - Exchange, Pontypridd, CF37 1DL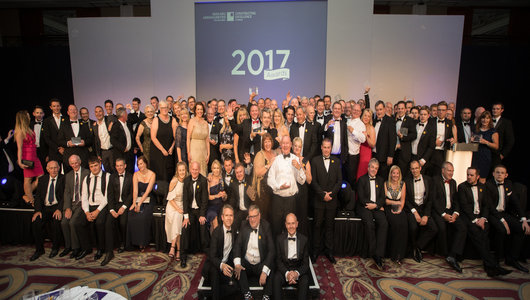 About the awards
Our awards are open to all organisations and project teams involved in delivering buildings and civil engineering projects in Wales. Entries are welcomed from developers, clients, contractors, and specialists
Our 2017 Winners
Once again it was an outstanding celebration of all that is great about Welsh construction and particularly best practice. On Friday 14th July, almost 600 guests attended the CEW 2017 Awards held at the Celtic Manor Resort, hosted by Jason Mohammad.
Our winners brochure will be available shortly.