It's A Celebration
Yesterday saw Lesley Griffiths AM, Cabinet Secretary for Energy, Planning and Rural Affairs, host a gathering of the industry alongside Constructing Excellence in Wales, ICE Wales and CECA Wales to celebrate exemplary construction projects from around Wales.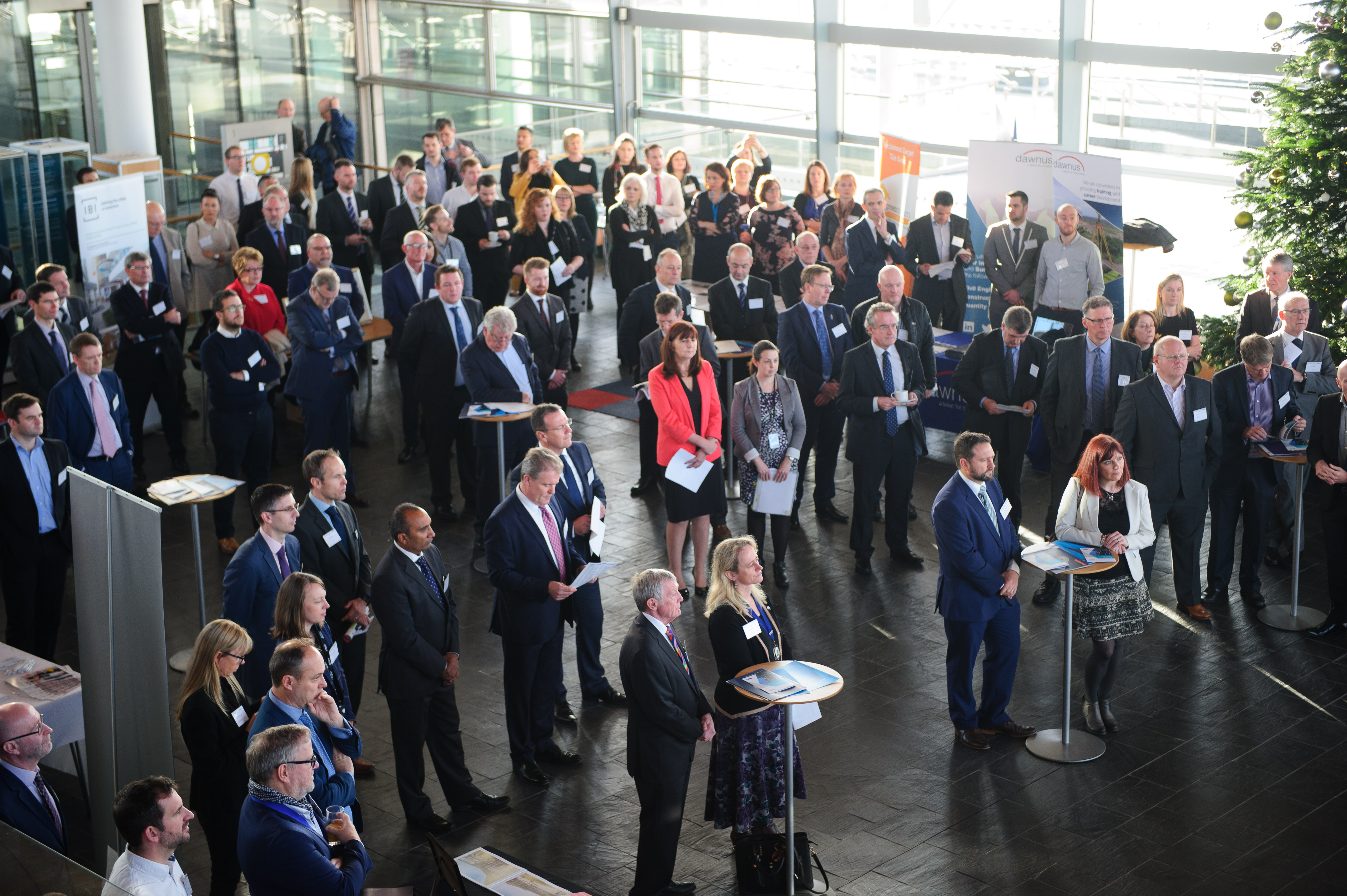 Yesterday Lesley Griffiths AM, Cabinet Secretary for Energy, Planning and Rural Affairs, came together with CEW, ICE Wales and CECA Wales at the Senedd to showcase the very best projects from right across the construction sector – including the CEW Award winners from 2017. The event is an annual promotion of the central role in construction creating a sustainable built environment for Wales also demonstrating how it can support the aims of the Future Generations Act. The projects on show are exemplars and demonstrate what the building and civil engineering industry are doing right in Wales, helping to deliver our policies and programmes.
CEW is wholly funded by the Welsh Government and works with all parts of the construction sector - from Welsh Government, local government and health authorities, through to developers, designers, construction firms and SMEs - to promote best practice. We have excellent links to all parts of the construction industry across Wales and are known as the only cross sector, cross portfolio organisation serving this area in Wales. Sustainability is central to all our work, and our focus is collaborative working. Our core message is for the entire supply chain to work as a team to meet Government waste management, environmental and sustainability targets and to improve the construction process in Wales – hence why the Senedd event is run in partnership with ICE Wales and CECA Wales
The Institution of Civil Engineers Wales Cymru (ICE) is a leading source of professional expertise in transport, water supply and treatment, flood management, waste and energy. Established in 1818, it has over 91,000 members throughout the world including over 3,500 in Wales. ICE has long worked with the government of the day to help it to achieve its objectives, and has worked with industry to ensure that construction and civil engineering remain major contributors to the UK economy and UK exports.

The Civil Engineering Contractors Association (CECA) Wales Cymru represents 60 of Wales' largest and smallest civil engineering contracting businesses with a cumulative annual turnover more than £1bn and employing over 6,000 people. These businesses play a huge part in supporting communities across Wales and make a significant contribution to the economic prosperity of the nation. CECA Wales Cymru members are also major providers of training and apprenticeship opportunities. On a more fundamental level it is these companies who will build the infrastructure that our nation needs to prosper.

Our respective awards dinners attracted just over 1,000 guests, with winners spread across the industry from all regions of Wales. Each demonstrates collaborative and innovative ways of working that achieve value for money and deliver on Welsh Government sustainability targets. They prove that an adversarial, lowest-price culture is not the best long-term option for the industry.