It's a Celebration: The 10th CEW Awards
On Friday 15th July, 550 guests attended the tenth CEW 2016 Awards held at the Celtic Manor Resort, hosted once again by Jason Mohammed.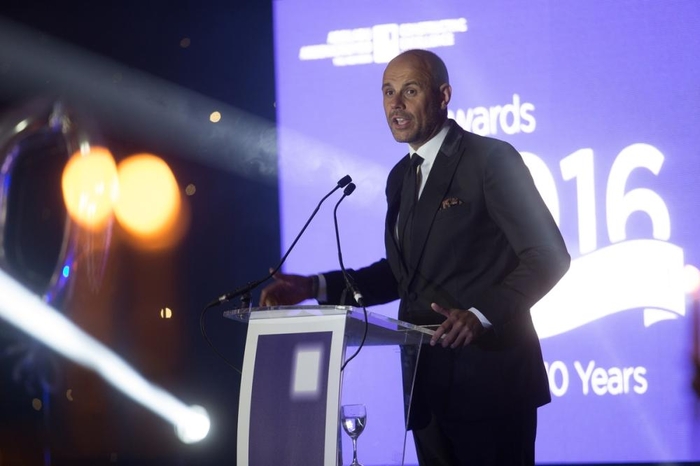 It was an outstanding celebration of all that is great about Welsh construction and particularly best practice with a chance to look back and applaud the winners since 2006 and progress made by Welsh construction during the ten years of the CEW Awards.
The CEW Awards is always a time for everyone in the industry to celebrate how good Welsh construction is – so it was lovely to host our guests Carl Sargeant AM, the Cabinet Secretary for Communities and Children in Welsh Government and Sophie Howe, Future Generations Commissioner for Wales. It is also a time to make sure everyone else knows that best practice and focus on value advocated by CEW is the way to create a Wales for our future generations.
All of the organisations, companies and individuals involved in our awards are all winners. The standard of entries in all categories just keeps on improving and each and everybody needs to be applauded for their commitment to the core values of Welsh construction. The quality of all the entrants in 2016 reinforce that the pursuit of value is the best way to deliver a built environment for the future generations of Wales. Yet again the judges had a very tough time of it as every entry possessed stand out characteristics.
Each entry showed that when it is done right, every £1 we spend in construction doubles in value and will provide enormous benefits for local communities and the country as a whole if we design procure and build right.
The best of the best are our winners of 2016 and each of them will be entered into the national Constructing Excellence awards in the autumn. None of this is possible without the support of the whole industry and especially the CEW headline sponsors: Network Rail, Costain and ABC Electrification. We would like to thank all the sponsors, judges and for those of you who submitted entries and we are delighted to announce the winners.