AGM, New Chair and Tough Targets for CEW
CEW continues to cajole, educate, inform and influence key decision makers across the Welsh built environment and is doing so very successfully judging from feedback at the CEW AGM this week.
Based on the evidence from the CEW Awards, the principles advocated by CEW are proving that best practice and best value are the only way to build a Wales fit for future generations.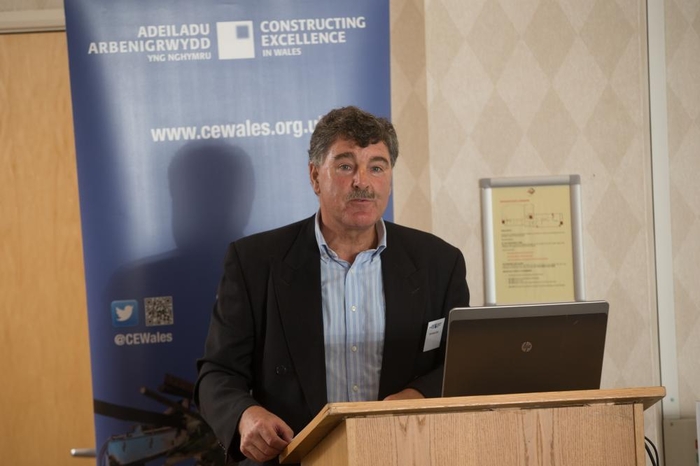 Rhodri-Gwynn Jones takes over from Richard Wilson - previously director and secretary, Civil Engineering Contractors Association (Wales) Ltd he is a well respected figure in Welsh construction, particularly with regard to infrastructure and is a strong advocate of collaborative working. He is well versed in the politics of construction having gained local government experience with Glamorgan County Council (1973-74), Mid Glamorgan County Council (1974-90), Dyfed County Council (1990-95), Cyngor Sir Ceredigion (1995-2002) and Bridgend County Borough Council (2002-08). He then became director and secretary of the Civil Engineering Contractors Association (Wales) Ltd (2008 - 2016) and a member of the Welsh Government's 1st Construction Sector Panel (2011-2013) and has been on the board CEW (since 2009). He is also chair of the Wales Construction Careers and Skills Provision Advisory Group and the founding chair of the Welsh Construction Federation Alliance (2011-2013).
Richard Wilson said:
"Since I became chairman of CEW in 2007 I have seen how our industry has matured, championed the concept of best practice and collaborative working and pursued the goal of value over price. I have seen some fantastic results in terms of projects delivered and a shift in how organisations of all shapes and sizes and roles operate and manage their people. Almost all of this change, growth and success is down to the stakeholders of CEW and people at the sharp end as well as Milica Kitson and her great team. What I have seen in the past ten years has proved to me that Wales needs an organisation with the credibility and expertise of CEW as much now as it did when it started this work more than 12 years ago."